BOSCH D-tect 100 Professional Wallscanner
Maximum safety when drilling
The Bosch D-tect 100 Wallscanner locates all ferrous and non-ferrous metals, electrical cables, wood and even plastic up to a depth of 100m with the highest precision.
All detected objects are accurately shown on the graphic display with the maximum permitted drilling depth.
Offers an extremely high degree of safety when drilling due to its unique technology.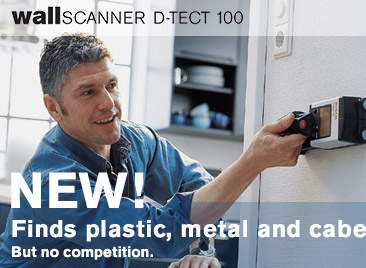 Download instruction manual (pdf 897kb)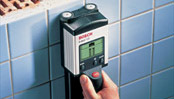 For more information, visit BOSCH web site....
Last Editied: