Getac PS336 Launch

MAPC is pleased to announce the launch of the Getac PS336 – a fully-rugged handheld that offers RFID (Radio Frequency Identification), long range Bluetooth, 1D laser barcode reader, and 3-in-1 card reader expansion functionality (HF RFID reader, smart card reader, SAM card slots).

Users can easily switch between these functions thanks to Getac's own Flexiconn™ technology, which allows various caps to be fitted and removed from the device depending on the primary function required. The PS336 also incorporates an open interface meaning Independent Hardware Vendors can add new modules/caps to expand functionality.

Field users in the utility, industrial, and manufacturing sectors expected to make the most of the new technology, which includes embedded RFID on the rear of the device (allowing operators to choose between cap and rear RFID functionality).

"We have designed and built the PS336 to be the most convenient and multi-functional handheld users can buy," Ms Lee (Getac) says. "Having multiple functions just a cap-click away makes the new handheld ideal for data capture in any environment. And in addition to Flexiconn, the device offers programmable keys so users can personalise and prioritise the functions most important to them."

"The device has a 1GHz processor (the fastest such CPU on any handheld), providing superior graphics performance while operating on low power consumption; the battery can last up to 12 hours with LifeSupport™ Battery Swappable Technology, meaning users can change the battery without shutting down the system."

The PS336 is also built to a rugged Certification of MIL-STD 810G, and with an Ingress Protection (IP) rating of IP68, the device can be submerged in water for at least 30 minutes and will remain fully functional. It also offers Drop Protection to 6 feet.

Key features include BlanView high resolution (VGA) display offering Sunlight Readability of 600 nits, SiRFIV GPS, GPS, e-compass, altimeter and 3-Axis Accelerometer, and 5 megapixel camera.

More information>>


Disto X310

NEW Disto X310 laser distance meter is now available.
Robust, IP65
360° Tilt sensor provides, angle, slope distance, vertical distance and horizontal distance with one press of the button.
More information>>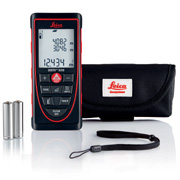 Getac S400 Special Sept12
Getac S400 Semi-rugged Laptop Special Promotion for the month of September 2012
Two configurations available; Getac S400-P1 and S400-N0
More information, visit our web page


Leica 3D Disto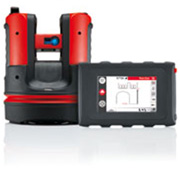 NEW Leica 3D Disto
Measures .... in 3-dimensions with high precision
Projects ..... point for point
Records ..... in various formats

Your new partner for efficient room measurement.
The Leica 3D Disto is up to any challenge. Curved surfaces, skew walls, unreachable places-measure like a professional

More information
NEW Digitcat 550i

NEW Digicat 550i Services Locator from Leica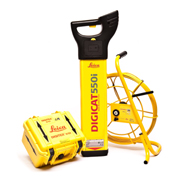 The Digicat 550i represents the latest design in cable location technology. With state-of-the-art digital signal processing (DSP) and intelligent software, the Digicat i-Series locators make ground surveys a simple and speedy task; increasing onsite safety and ultimately saving time and money.

The Digicat 500i and 550i locate buried conductive services by receiving electromagnetic signals which radiate from them. The Digicat's software interprets the signals and provides the operator with an audible and visual response to the position and direction of the buried services.

Buried service location has never been so easy…

More information

miniPLAN availability

We regret to advise that miniPLAN is not currently available for purchase. We are hoping that this situation will change in the future.

As an alternative to miniPLAN, we would highly recommend SiteMaster Building software,

SuperPad selected by University of WA

Thursday October 14, 2010

SuperPad selected by University of Western Australia

SuperGeo Technologies, the leading global provider of complete GIS software and solutions, today announced a successful sales achievement in Australia- University of Western Australia selected SuperPad, the full function mobile GIS software. The Centre for Exploration Targeting at University of Western Australia (UWA) selected SuperPad to assist the survey work in the field.