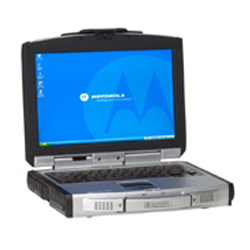 Motorola ML910 Fully Rugged Notebook
Tougher than the toughest
Reliable data available when and where you need it
As the need for workforce mobility continues to grow, so does the demand for complex, secure information in real-time. For users in mission critical environments – saving lives, protecting property, and providing first response all require immediate information exchange and pre-emptive intelligence.

Please note: MAPC has discontinued the Motorola ML910 from its range of rugged notebooks.
It has been replaced with the GETAC V100 fully rugged convertible notebook.




For more information please visit the GETAC V100 page

or call MAPC on (02) 4950 9882

or email us on info@mapc.com.au





Effective: